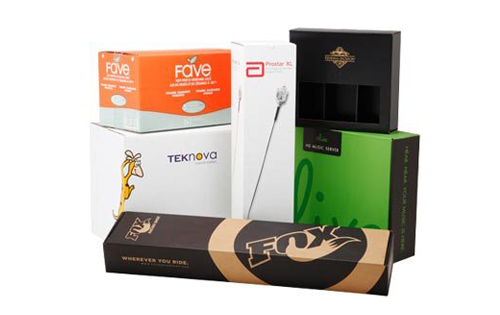 Custom Packaging for Small Business
For a small business, the most effective custom packaging is something that matches the company's image. Small business packaging should reflect the company's primary needs. It should not be generic or limited to a stock size. With custom packaging, you can choose any size and shape of package that suits your needs and brand image. Custom packaging is the best choice if you'd like to give your customers a customized unboxing experience.
In addition to the aesthetics, custom packaging for small businesses can include images, graphics, and text that can be used to spread the word about what your brand is all about. With unique packaging, you'll connect with customers and give them a great first impression. This is especially true if you offer a service or a product that can only be found in a small shop. Listed below are a few tips to make your custom packaging for small business the best.
Choosing the right custom packaging no minimumis essential for any small business, whether you're selling handmade goods or a high-end product. There are plenty of options out there for small businesses, but you'll need to find the right company to handle your small order custom packagingneeds. Here are a few options to get your business started:
Custom mailer boxes are a great way to make your product look more appealing and to increase sales. Mailer boxes are perfect for shipping fragile items, and you can even add extra protective features such as bubble wrap and foam sheets to protect your product. When choosing custom mailer boxes, consider the materials you use and how these features will affect your products. Your custom mailer boxes will look attractive and save you money on postage. You can order low moq custom packaging as much low you want.
Aside from custom boxes, you can also invest in shipping labels and tape for your packages. Packaging tape is an essential item for a small business, so invest in some quality ones. Make sure to purchase the right ones for your business needs. Small business shipping boxes should be branded with your company's name and logo, since prospects form an opinion of your business before they even open the package. Using branded materials and the best shipping tape is more expensive but will ensure your prospects have a positive experience.
Custom packaging should be designed to match your brand image and style. Your company's logo, colors, and tagline should be included on your packaging as part of your brand identity. Choose custom packaging solutions that present your brand identity clearly to your potential buyers. Make sure to compare materials from various companies before choosing a custom packaging solution. It's important to make sure that the packaging solution you choose fits your needs and budget. However, do not go overboard.
Customer Service Information
If you are looking for the printing of custom boxes for your business or personal use and want some unique shapes and custom made boxes then, the boxes printed by us are made right for you.
92% Of Our Customers Generate Their Instant Custom Printing
Quotation By Free Quotation Engine!