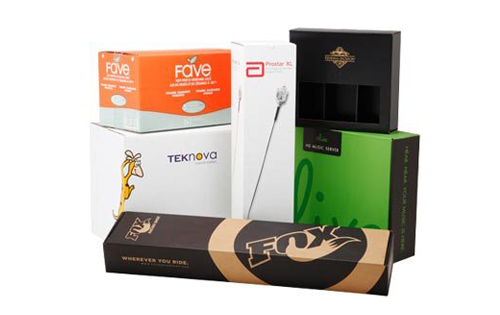 Brown Kraft Boxes
If you are considering using a brown kraft box to advertise your product, there are a number of benefits to doing so. These boxes are strong and can resist the harmful effects of air, moisture, and temperature. They are also easy to print, which gives marketers additional opportunities to reach out to their target market. These advantages make Bigbrown kraft boxes a popular choice for packaging. Let's take a closer look at some of the reasons why you should consider using this type of packaging.
First of all, the simple look of a brown kraft box lends itself to elegant or artisanal packaging designs. Additionally, you can customize your kraft box with 3D design studio, which allows you to upload your company logo and contact information, as well as shapes and designs to make it stand out amongst other boxes. Using brown kraft boxes as a foundation for your packaging designs will allow you to use your packaging accessories to make your products the focus of attention. To add visual contrast, consider custom labels or personalized packaging tape for additional decoration.
Custom cutouts are another way to make your products stand out. If your product is too complicated or fragile for a traditional box, visit our website, as we are Kraft box supplierin the town and try creating a custom cutout using a die made specifically for your product. You'll be able to make a box that has all the features you need while avoiding any hassles and extra costs. You can also order custom-sized boxes for your products. Once your boxes are made, you can expect them to arrive in time to deliver them to your clients.
Customer Service Information
If you are looking for the printing of custom boxes for your business or personal use and want some unique shapes and custom made boxes then, the boxes printed by us are made right for you.
92% Of Our Customers Generate Their Instant Custom Printing
Quotation By Free Quotation Engine!